Meet Cojack...
Manny Andara a.k.a COJACK is passionate about helping people to transform their physique and improve their lives.
As a young man Manny loved sports, and almost became a professional soccer player but a terrible injury ended his dream.
Years later when Manny began his fitness journey and eventually bodybuilding career he was overweight and in terrible physical condition. Tired of being misled Manny decided to pursue a Personal Trainer certification and Sports Nutritionist certification as well. Eventually he put his knowledge to work developing different methods to gain muscle, lose body fat, and become stronger and healthier.
What started as a hobby quickly evolved into something more significant; and after two years competing as an NPC Athlete Manny obtained his PRO status at Pittsburgh North American Championships and is now dedicated to competing in the IFBB Pro League and working to become one of the world's leading online personal trainer.
The Team Mannymal fitness program has transformed, inspired and motivated many people in North America and soon around the world.
Manny believes that no matter what your goals are, he can help you achieve them.
ONLINE COACHING
I specialize in life-changing transformations. I have helped dozens of people gain muscle, lose body fat and become stronger and more toned with my online training program, which I customize for each of my clients.
Developed over years of hands-on training and experience, I offer real-time online personal training that is designed just for you, no matter your fitness level or body type. I will give you the training program, diet tips, advice, and motivation to help you get the body you want.
Your customized online personal training program is based on information you share with me about your daily activity levels, food preferences, allergies, and personal fitness goals. I update all of your meal plans and workout plans as needed to keep your meals and fitness routines fresh.
What are the benefits of using digital training over going to the local gym?
The benefits of online training begin with its affordability! My program is much more cost effective than paying a personal trainer $70 - $100 per hour at the gym for a one-on-one session. Your gym trainer will also never include a personalized meal plan. Remember, your biggest wins will come from a change to your diet!
Join #TEAMMANNYMAL now and let's work together to smash your goals!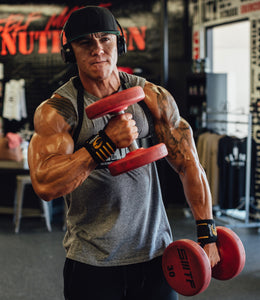 POSING
Bodybuilding posing needs to be practiced as much as the other components of your competition plan such as, gym work, diet and your individual posing routine.
It's not just about having a sculpted body... you need to know how to pose for the highest marks! There are some basic posing strategies that all competing bodybuilders must know. Posing correctly to present your physique or that of a client in the best light possible is an important element in winning a bodybuilding contest.
How do I flex my back? What do I need to know to survive the pre-judging? What are some good poses and how do I do them? How do you reset when you have the judges eyes on you? I can help you answer all those questions...
Holding the poses in a competition environment is an exhausting affair. It becomes immediately obvious which competitors haven't practiced, they soon become out of breath and unable to hold the poses for long periods.
If you're truly serious about competing and pose like a pro, let me help you and lets start working together!
Follow my youtube channel : cojack mora